Another acts of vandalism have occurred in Kherson and Poltava regions over the last two days.
Thus, in Kherson, vandals broke and threw to the ground 17 monuments erected at the mass grave of soldiers-liberators.
In Poltava region, in the village of Yaresky, Shishatskyi district, juvenile vandals damaged a monument to those killed in World War II by lighting a fire at the foot of the monument and hanging a rag on the head of the monument.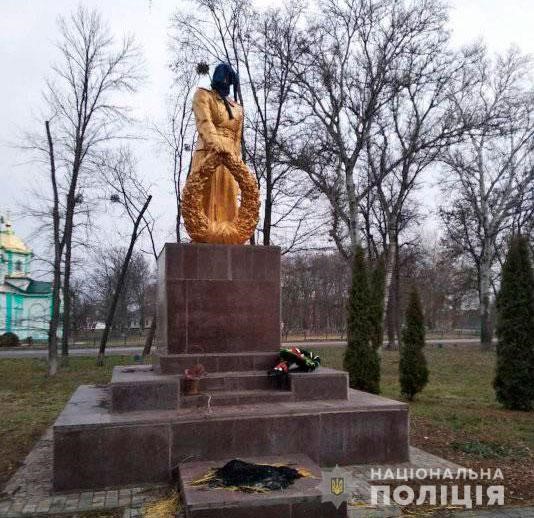 The Ministry of Veterans Affairs is shocked by the recent increase of cases of insulting memorials to soldiers who defended Ukraine at various times, and considers this issue to be of public resonance.
It should be reminded that the desecration, or destruction of mass graves or tombs of the Unknown Soldier, monuments erected in memory of those who fought against Nazism during World War II are punishable by restraint of liberty for a term of three to five years or imprisonment for the same term.
The information as to these two committed acts of vandalism has been entered in the Unified Register of Pre-trial Investigations on the grounds of Part 2 of Article 297 (abuse of a grave, other burial place or the body of the deceased) of the Criminal Code of Ukraine.